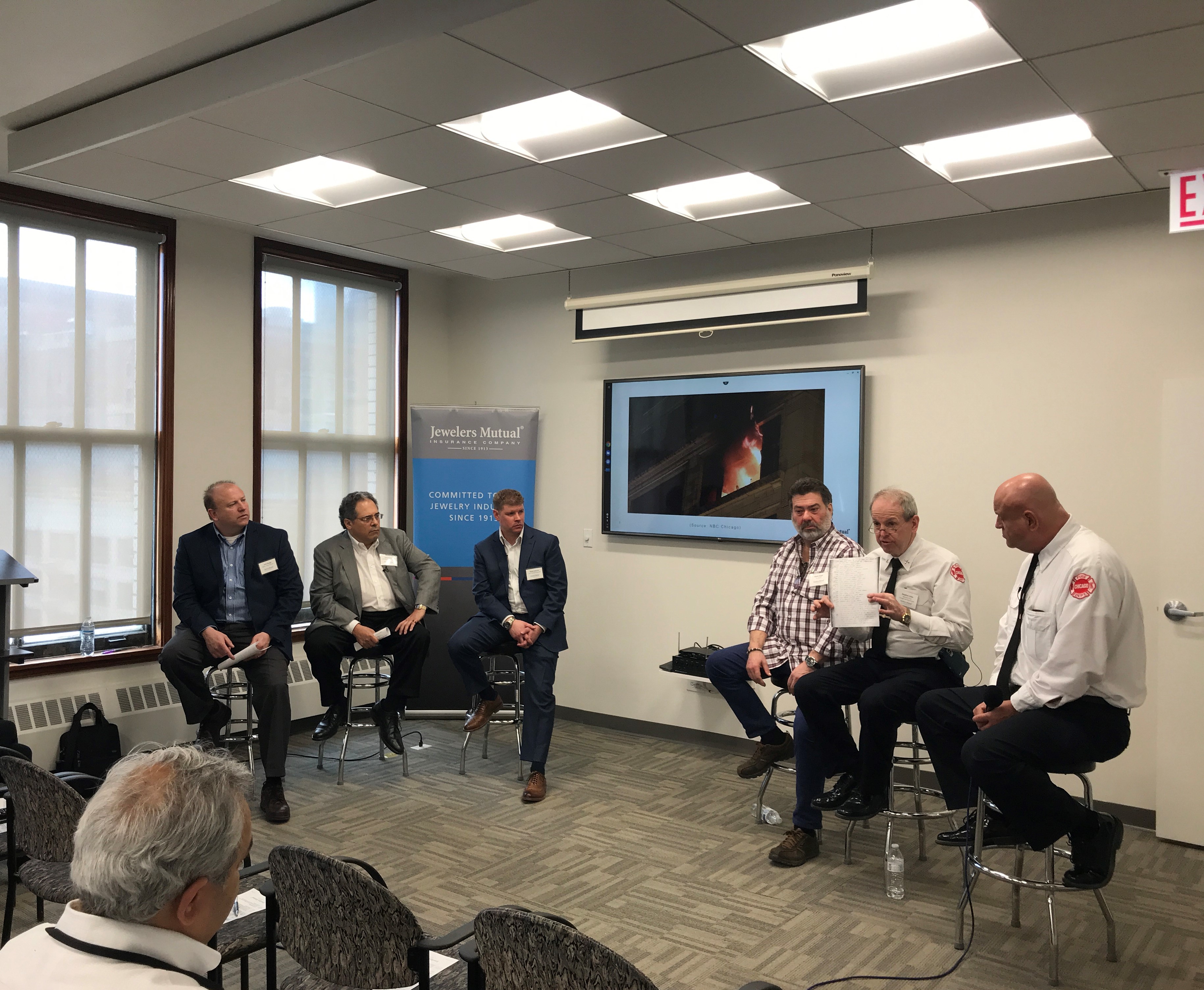 Located on South Wabash Avenue in Chicago, the 21-story Mallers Building on Jewelers Row houses more than 180 jewelry businesses that specialize in design, manufacturing and jewelry repair.
Shortly before 2 a.m. on April 25, 2018, a three-alarm fire broke out in the 107-year-old building, forcing these businesses to temporarily relocate. It's been almost a full year since that devastating fire.
To honor the Chicago jewelry community and its resiliency, Jewelers Mutual gathered jewelers and industry members together to share advice and successes on how to keep moving forward after such an event.