Insert these time-based checklists into your clean routine.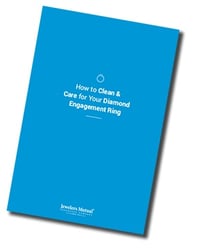 Learn the habits you need to keep your engagement ring shining bright like a diamond.
The How to Clean & Care for Your Diamond Engagement Ring guide covers:
Daily engagement ring care tasks to make into second nature habits
Weekly and monthly to-dos to keep that diamond safe & clean
Yearly maintenance tips
List of activities that are dangerous to your jewelry
After reading this free, digital guide, you'll never waver on your diamond engagement ring cleaning and care again.
Share with Your Friends