Is your security plan discouraging criminals?
Proper physical and electronic security equipment is essential for today's jewelers — but it can be costly to implement.
Jewelers Mutual's FREE jewelry store security materials are a benefit for clients to supplement safes, surveillance cameras, and other tools used to show that your business is serious about preventing crime.
Order these simple, but effective, signs:
Acrylic showcase displays


Door/window cling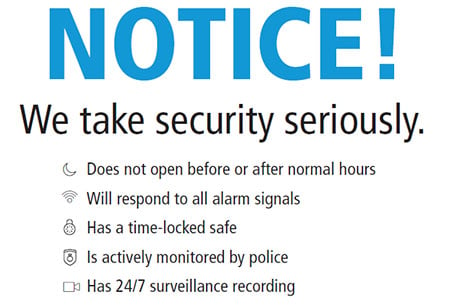 Power Box/Electrical Panel Sticker